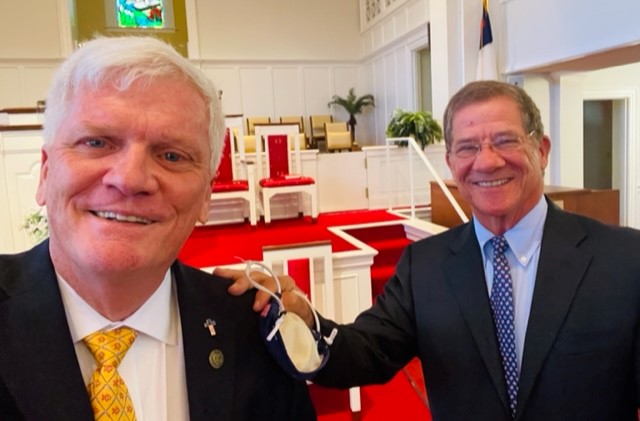 I had the opportunity to preach at Belmont Baptist here in Charlottesville. I so appreciated my friend Jim Carpenter asking me to share a Father's Day message with his church.
I was asked to do 2 things. 1) Provide a little bit about my story and 2) Share my thoughts about Father's Day. I tried to do it in a concise manner as I knew I was between the Fathers enjoying their day at brunch, Bar B Que or getting out to fish or play golf.
The story Jim asked me to share was about my Guillain Barre Syndrome health challenge I experienced in 2019. It left me paralyzed from the neck down for 17 days. Before I explain what I learned, I need to share with you the process that God used to prepare me for that adversity. As Oswald Chambers writes, "no man is born either naturally or supernaturally with character he has to make character. Nor are we born with habits we have to form habits on the basis of the new life God has put into us so that we may face whatever adversity comes our way. As I look back on my life the, the significant moments have occurred absolutely formed the character that helped me face and persevere through GBS. Those times helped me trust that God would get me through what, without question, was the toughest time in my life
For over 50 years, I have lived my life striving to love the Lord with all my heart, Love others as God loves me, and then trust Him with the outcome. Seeing God's presence in each previous challenge solidified my faith so that I would be ready for the adversity I would face.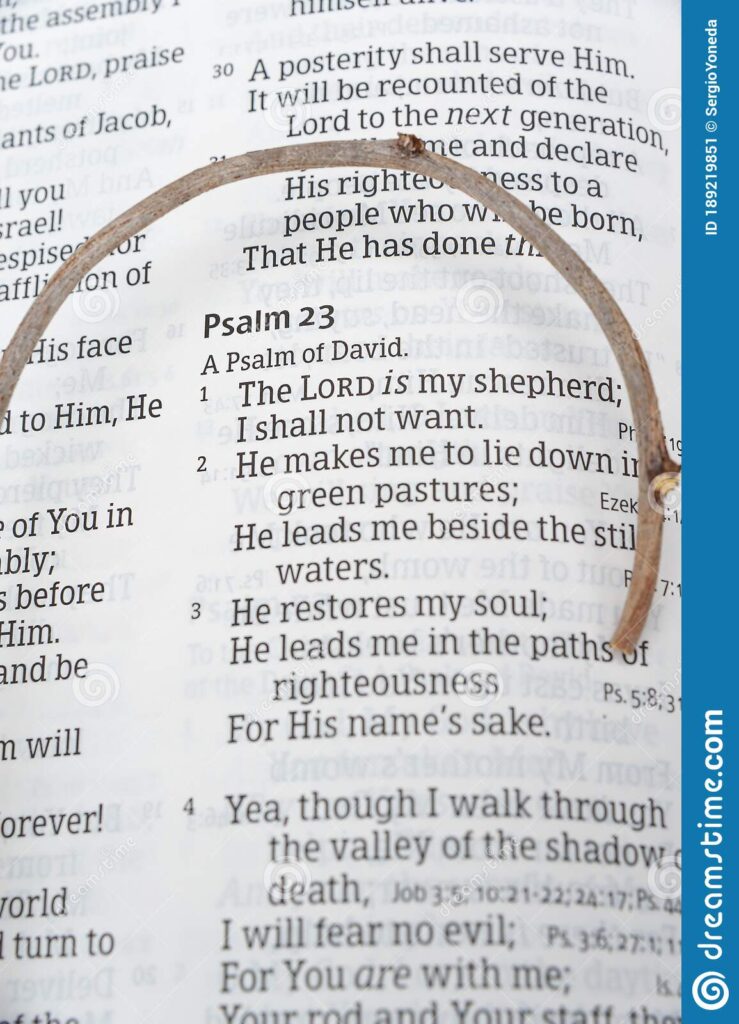 For those who read my weekly blog. www.thankfulinallthings.com, I recently wrote about how Psalms 23 outlines this sanctification process I am talking about so well.
https://www.biblestudytools.com/psalms/23.html Look how One verse leads us into the next. Each one prepares us for what is to come. First, we are to acknowledge that the Lord is our Shepherd who will provide all that we need. Secondly, He does not ask us to lie down in green pastures, He make us do it. He knows we need rest even when we might not think it is necessary. Once we have rested, he gives us the opportunity to experience the peace that comes from being led to still quiet, waters. There is nothing more peaceful for me than being at the ocean when there are no waves and the sun is yet to rise. It does indeed "restoreth my soul" He has created us. He leads us. He calls us to rest so that we can be restored. Why? So that when adversity comes our way as it does each and every day, we will not fear because He promises to be with us. May this thought process cause you to "go out knowing that goodness and love will follow you all the days of your life, knowing you will dwell in the house of the LORD forever." Psalm 23:6
There are many things I learned as I recovered from GBS. First and foremost was the fact that when everything was stripped away, God was there to comfort me and lift me up. Right up there though was the realization that Dottie and couldn't have made it through the way we did without the encouragement of so many. Paul writes in 1 Thessalonians 5:11. "Therefore encourage one another and build one another up, just as you are doing. This verse commands Christians to continue to encourage and lift up those around us. So many people came to Dottie and my aid while I was sick and in my recovery.

So what does this have to do with being a Father? There are so many things to master as a parent but one of the highest is the duty of encouragement. … If we aren't careful, we can laugh and make fun of our children's ideals and dreams. Without meaning to we can pour cold water on their enthusiasm. We can discourage vs uplift them. We have a Christian and a fatherly duty to encourage one another. Many a time a word of praise or thanks or appreciation or cheer can keep our children moving forward providing a bit of wind beneath their wings.
Let me share three examples from scripture to make my point.
Mark 2:1-12 Paralyzed man https://www.bible.com/bible/111/MRK.12.1-12.NIV
The key verse is "When Jesus saw THEIR faith, he said to the paralyzed man, "Son, your sins are forgiven."
John 11: 1-44 Lazarus https://www.bible.com/bible/114/JHN.11.NKJV
V43 The dead man came out, his hands and feet wrapped with strips of linen, and a cloth around his face. Jesus said to THEM Take off the grave clothes and let him go." and finally,
Mark 6:7 Calling the Twelve to him, he began to send them out two by two and gave them authority over impure spirits.
Parenthood is such an honor but as we all know, it can be hard.
Like the paralyzed man, Lazarus and me, learn that You cannot do it on your own.
To do it right, We need to be dependent on God understanding we were not meant or were created to do parenting or for that matter life alone.
Be willing to experience humility. Allow yourself to be dependent on others. There was a reason Jesus sent the disciples out in twos. We need someone to have our backs and lift us up when we are down. as 1 Thessalonians exhorts, whether it is a child, family member, or friend be an encourager of one another.
In closing, let me encourage you by saying, "In the darkest of times God met me in that place. It is not the valley I would have chosen to walk through but I am a better man with a deeper faith because of it." If you are in the midst of challenging circumstances or should they come your way in the future, be assured He promises to do the same for you.
Today is a day, that's not so bad. We celebrate being a Dad
We look at them and are filled with joy, it doesn't matter whether a girl or boy.
Let them love you today and say you're the best
Always be there for them knowing you're blessed.
Hug and encourage them make them feel great
Cheer them on in whatever they participate.
I've had some success, yup not so bad; But nothing compares to the title of Dad.
Thanks be to God. 
I hope you enjoyed the blog this week. If so, please share it with others who you think it might encourage. If you haven't already, please subscribe so you can receive notifications when new content is posted. I can be reached by email at [email protected]