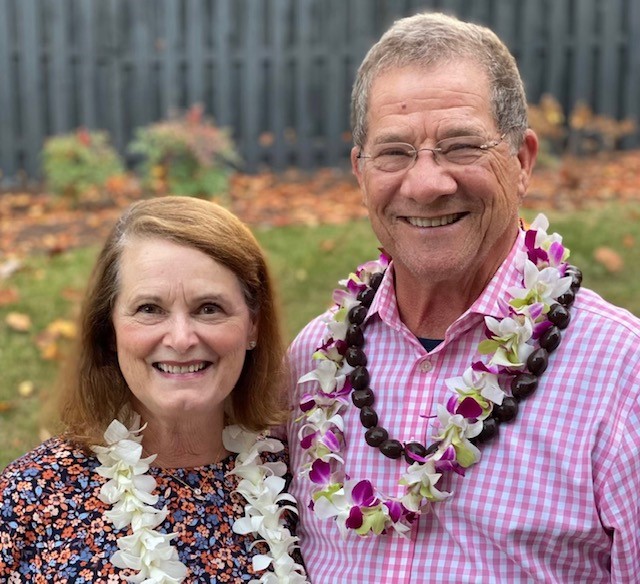 I turned 70 this past week. I thought 60 got my attention! Yikes! I was fortunate to receive many gifts for my birthday. It reminded me of the thought, "God has given us a gift to be in relationship with Him. All we have to do is open it up in our hearts." Like Nicodemus https://www.biblehub.com/john/3-3.htm, we can have a spiritual birthday as well. I am grateful that I will celebrate my 44th spiritual birthday later this month. I accepted the gift God offered me through His Son at Hilltop Ranch in Maryland on a Young Life weekend.
When asked what I wanted for my birthday, my only wish was to get my family together and that is what happened.(see picture above) After dinner, everyone read Haikus (Maikus 🙂 they had written about me. It was such an affirmation of their love for me and an acknowledgement of the way I have tried to live out the gift God gave me in 1978. 
Philippians 1:29 says, "For it has been granted to you on behalf of Christ not only to believe in him, but also to suffer for him." Oswald Chambers writes in My Upmost,https://utmost.org/ "If you are born again, the Spirit of God makes the change very evident in your real life and thought. And when a crisis comes, you are the most amazed person on earth at the wonderful difference there is in you.
I knew I believed in God but I had never really suffered until my bout with Guillain Barre Syndrome. As I lay paralyzed in the hospital bed, I experienced the Spirit of God in an entirely new way. It was made evident in what was my real now health challenged life and in what I found myself thinking. I was the most amazed person as I realized there was a wonderful difference in me. I was not scared. I was not fearful. Why? Because there was no doubt, God was with me as He had been for most of my life. The suffering drew me deeper into my faith because it was made real in a way that, when all is well, it is just not the same.
I love the lyrics of a song.  https://www.flashlyrics.com/lyrics/john-chisum/firm-foundation-98
Jesus You"re my firm foundation, I know I can stand secure
Jesus You"re my firm foundation, I put my hope in Your holy word
I put my hope in Your holy word
I have a living hope 
I have a future 
God has a plan for me 
Of this I"m sure.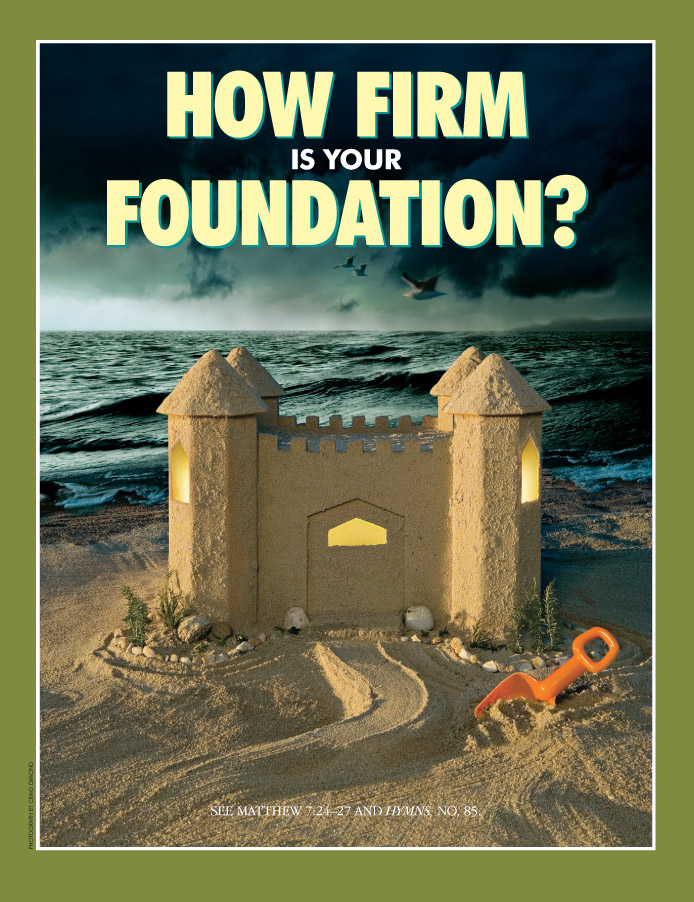 I am confident whatever comes my way I can trust the Lord with the outcome. My birthday gift to you is sharing that you can have this same foundation on which to weather any storm. It come when you put your hope in the One that created you and has made it possible to be in a relationship with you. https://biblehub.com/john/3-16.htm There is no greater gift I can offer. As many of you know, "you will be the most amazed person on earth at the wonderful difference it will make in you.
I can be reached by email at [email protected] I would love to hear from you.